Mahashivratri: As you all know how much respect Lord Shiva has in Hinduism, people have a lot of reverence for Bholenath, due to this, Lord Shiva and his glories are celebrated in different forms throughout the year in different festivals. One of these festivals is Mahashivratri, which falls in the beginning of the year in the month of February.
This year Mahashivaratri festival is on February 18, 2023, people celebrate the festival of Mahashivaratri in their own way, some keep fast and worship for the whole day, while some people offer their devotion to Lord Shiva by distributing fruits.
"Om Namah Shivay!
May the blessings of Lord Shiva
Remain with you throughout your life?"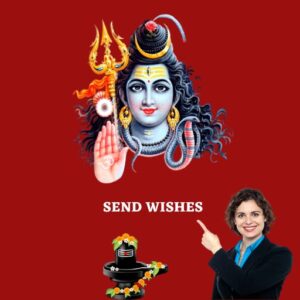 "May all your prayers be granted by?
Bhagwaan Shiva! Wishing you a
Happy Maha Shivratri"
"May all your wishes come true and
the blessings of the God remain
with you always.
Happy Maha Shivratri"
"May Shiva bless you with
patience and a heart to see
good in everything!" 
Happy Maha Shivratri
"Let's celebrate this auspicious day
with special prayers to Lord Shiva
and offer water, milk, yogurt, honey
and bel leaves to have a successful life."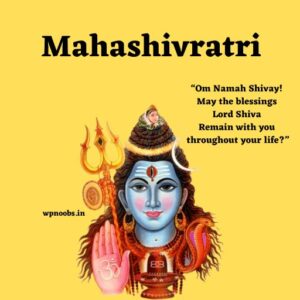 "Let's keep a fast this
Maha Shivratri so
that the Lord grants
 all our wishes."
"We saw his anger,
we saw his fury,
we saw his restlessness and
 maha Shivratri night
calmed him down.
So wish you all a very
Happy Maha Shivratri."
"May the almighty
Lord Shiva bless you on
Shivaratri occasion with
all good things and
perfect health to you
and your family."
"Let's spend the night of
Shivratri by chanting the
name of Lord Shiva and
seek His divine blessings."
"May all the difficulties in your
life be banished by Lord Shiva on the
occasion of Maha Shivratri,
 Jai Shiva Shankar."