Easter is another important festival of Christians. Easter or Resurrection Sunday, also known as Pascha, is a festival celebrating the resurrection of Jesus Christ from the dead. It is celebrated on the third Sunday of Good Friday. It is believed that on this day Jesus Christ was reborn and once again lived with his disciples, but only for 40 days, after which he went to heaven forever. That is why Easter is also called Resurrection Day or Resurrection Sunday. The festival of Easter is also called the Easter period, because it is celebrated as a period on the occasion of Jesus Christ's stay on earth for 40 days. But officially it lasts for 50 days.
Although different from Christianity, Easter is also celebrated in the month of April as a new harvest festival. The word 'Easter' is derived from the German word 'Easter', which means 'goddess'. It is also considered as the festival of farmers. During this entire 40 to 50 days fasting, prayers and atonement are done. Numerous candles are lit in front of Jesus during Easter. It is considered auspicious to light these candles in homes. It is said that the priests of Rome killed Jesus Christ by crucifixion. Due to which the public was greatly disturbed. Seeing the people sad, Jesus Christ came back to life after three days. In this joy, the festival of Easter is celebrated with great pomp.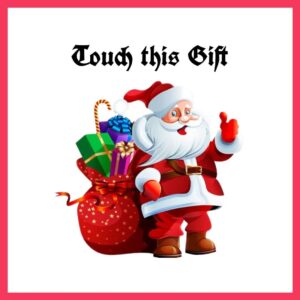 Eggs have special significance in Easter because, the way the bird first lays the egg in its nest. After that the chicken comes out of it, in the same way the egg is considered an auspicious monument and it is used in a special way at Easter. Somewhere by painting, somewhere else by decorating it in some other way, it is also given to each other as a gift. It is an auspicious sign that gives a message to fill people with new enthusiasm to lead a good life. Easter eggs and the bunny The Easter rabbit or Easter bunny is a folkloric symbol of Easter that depicts a rabbit carrying Easter eggs. Easter eggs are a symbol of rebirth and fertility.
Some people believed that decorating eggs was a means of bringing prosperity to their homes. As part of a ritual, all the eggs in the household are eaten the month before Lent begins. This is done to avoid spoiling them as it is forbidden to eat eggs during the festival. In countries such as Russia and Poland, Easter eggs are a symbol of a new life.
Happy Easter! Wishing you a joyous and exciting Easter!
Happy Easter holiday to you and your family.
Happy Easter! May you be surrounded with spirituality, inspiration and devotion!
Happy Easter. May happiness never leave your home on this joyous occasion!
Happy Easter to you all! Have a love-filled weekend ahead!
Happy Easter to you and your family. May you enjoy a joyful and lovely Easter holiday.
Easter is a joyful time of year. From spending time with family to enjoying the spring weather, there's plenty to celebrate. Plus, there's usually plenty of chocolate and other sweet treats to enjoy.
To spread Easter cheer, here are our favorite Easter card messages for friends, family, and loved ones.
Wishing you and all your family a very happy Easter
Happy Easter! Hope it brings you lots of fun, love, and joy!
We wish you an Easter full of happiness and wonder
Enjoy the Easter holidays — especially the candy!
Sending you all our love at this joyful time of year. Happy Easter!
Hope you find everything you're looking for this Easter
I'm grateful to have you in my life. Happy Easter!
Sending you love, happiness, and well wishes this Easter
Thinking of you this Easter. Have a wonderful time!
Have a beautiful Easter with all your loved ones
I hope this year brings you everything you've dreamed of. Happy Easter!
Happy Easter to you and your family at this wonderful time of year
It's lovely to have you in my life. Happy Easter and warm wishes for the year ahead
We wish you the brightest of greetings this Easter
I hope you enjoy new hope and lasting happiness this Easter and beyond
Thank you for bringing light and happiness into my life. Happy Easter.
May you be blessed with our Lord's love and peace this Easter?
We thank the Lord for his blessings and wish you an Easter full of joy and peace
Let us remember the miracle of Jesus' resurrection and His endless love
We wish you a season of Christ's peace, joy, and blessings
In celebration of the resurrection of Jesus, we wish you a year of joyful new beginnings
May the miracle of Easter inspire your year ahead?
We wish you a blessed Easter
We pray that you feel the love and grace of Jesus Christ this Easter and beyond
Let the blessings of the Lord bring you all you need this Easter
As we reflect on the miracle of Easter, we thank you for being part of our lives
Let us celebrate the Lord and his gift of new life this Easter
We wish you an Easter filled with happiness and the love and grace of God
Wishing you all of the Lord's blessings on this special day
Hope the Easter bunny brings you the sweetest Easter ever!
Enjoy a hopping good time this Easter
Hope you have a fun Easter day!
We wish you a joyful Easter with plenty of treats from the Easter bunny
Hop into the New Year with a wonderful Easter!
Have an amazing Easter ⁠— don't eat all your chocolate eggs at once!
We hope you have an Easter filled with candy, chocolate bunnies, and joy
Time to eat chocolate for breakfast, lunch, and dinner! Happy Easter to my favorite little bunnies
You're the sweetest little bunny we know. Happy Easter, and enjoy the candy!